Email me when a 2010 Land Rover is listed.
Latest 2010 Land Rover listings RSS feed.
Nott Autocorp
2074 De Vries
Winnipeg, MB R2G3T1
Phone: (204) 889-6688
Cell: (877) 889-6688
Fax: (204) 661-6050
Toll Free: (877) 889-6688
Year: 2010
Make: Land Rover
Stock Number: 3140
Mileage: 69,646 km
Doors: 4
Exterior Colour: Black
Interior Colour: Black
Vehicle Description:
2010 Land Rover Range Rover HSE!! No luxuries nor off road technological advancements were refrained when Land Rover sought to create their flagship vehicle, the Range Rover. Taking over 3 decades worth of experience and millions of miles traveled through the jungles in the Amazons to the Sahara deserts, Land Rover has harmonized proven off road craft with unrivaled luxuries. Modernized exterior cues for the 2010 model comprises of a new front and rear bumper, and the incorporation of LEDs in the head and tail lamps. This Range Rover sports an all new direct injection 5.0L V8 creating tremendous amounts of naturally aspirated power at 375 horse power and 375 foot pounds of torque. The interior stays true to its rugged nature with a posh design that yields masculinity and that of elegance that reflects its British heritage. Also new for the 2010 Range Rover is the integration of a new LCD configurable display panel, offering a visual and technological upgrade. It is loaded with navigation, Luxury package, heated leather seats, and much much more! The highly advanced suspension system is fully independent and utilizes computer controlled suspension components to adjust the springs to adapt to any terrain. While the cabin entertains the passengers in pure comfort and luxuries, the vehicle can journey through almost any terrain as the suspension allows up to 11.1inches of lift. The unique Terrain Response four-wheel-drive system, which won a Popular Science award in 2005, allows the pilot to switch between five settings for optimal off road performance between either Sand, Grass, Gravel & Snow, Mud & Ruts and Rock Crawl?. With the ability to trek through paths whether created by man, or those of which created by mother nature, comes the responsibility of the manufacturer to provide the occupants with safety for composing a machine so capable. Thus, the Range Rover is equipped with side curtain airbags along with individual side airbags for front occupants, dual front airbags and as well as a driver?s knee airbag which were carried over for the 2010 models. The Range Rover is the ultimate in luxury, practicality, and prestige. Come to down to Nott Autocorp and see why this is Land Rover's flagship vehicle! Over $100,000 brand new! This 2010 Land Rover Range Rover has undergone Nott?s 160 point family certified inspection. Buy with confidence, from people you can trust. Stop by the North Lagimodiere Automall, located at Headmaster and Lagimodiere. To schedule an appointment e-mail sales@nottautocorp.com or call us direct at 877-889-6688. Nott Autocorp---Unique Luxury For Less http://www.nottautocorp.com 889-6688 toll free: 1-877-889-6688 Options.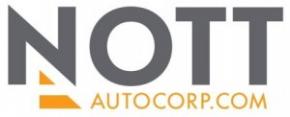 Dealership Information:
Nott Autocorp
2074 De Vries
Winnipeg, MB R2G3T1
Phone: (204) 889-6688
Phone: (877) 889-6688
Fax: (204) 661-6050
Toll Free: (877) 889-6688