Email me when a 2011 Nissan Sentra - is listed.
Latest 2011 Nissan Sentra - listings RSS feed.
Winnipeg Kia
400-1717 Waverley Street
Winnipeg, MB R3T 6A9
Phone: 18887171197
Fax: (204) 269-1600
Year: 2011
Make: Nissan
Model: Sentra
Trim: -
Stock Number: 11NS13400
Mileage: 75,144 km
Fuel: Gas
Exterior Colour: White
Vehicle Description:
**Massive Pre-Spring Clearance Event On Now!! Prices Just Reduced Drastically!!** Come On Down To Winnipeg KIA At 400-1717 Waverley St And See Our Wide Range Of Quality New And Pre-Owned Vehicles! Price Reflects $1,000 Financing Rebate. Set Up An Appointment With One Of Our Knowledgeable Sales Staff Today! Call 204-269-1600 Or Toll Free 1-866-323-1600!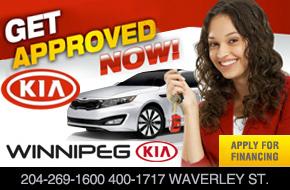 Dealership Information:
Winnipeg Kia
400-1717 Waverley Street
Winnipeg, MB R3T 6A9
Phone: 18887171197
Fax: (204) 269-1600