Email me when a 2012 Toyota Highlander is listed.
Latest 2012 Toyota Highlander listings RSS feed.
Nott Autocorp
2074 De Vries
Winnipeg, MB R2G3T1
Phone: (204) 889-6688
Cell: (877) 889-6688
Fax: (204) 661-6050
Toll Free: (877) 889-6688
Year: 2012
Make: Toyota
Model: Highlander
Stock Number: 3118
Mileage: 9,427 km
Doors: 4
Exterior Colour: Burgundy
Interior Colour: Grey
Vehicle Description:
***Lowered to $39,980.00 from $41,980.00!*** As new with only 9427 US Freeway Miles. This Toyota Highlander has undergone Nott?s 160 point family certified inspection. Buy with confidence, from people you can trust. Stop by the North Lagimodiere Automall, located at Headmaster and Lagimodiere. To schedule an appointment e-mail sales@nottautocorp.com or call us direct at 877-889-6688. Nott Autocorp---Unique Luxury For Less http://www.nottautocorp.com 889-6688 toll free: 1-877-889-6688 Options.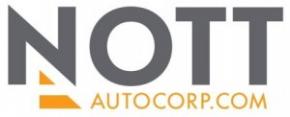 Dealership Information:
Nott Autocorp
2074 De Vries
Winnipeg, MB R2G3T1
Phone: (204) 889-6688
Phone: (877) 889-6688
Fax: (204) 661-6050
Toll Free: (877) 889-6688