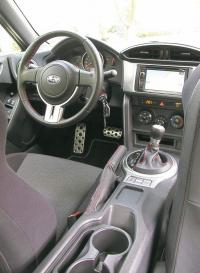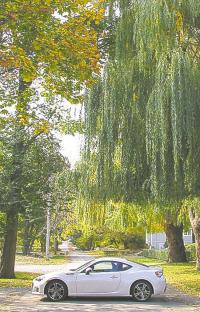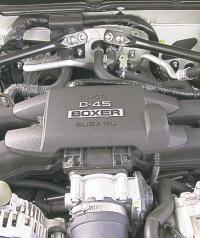 Advertisment
View 35 more Subaru listings.
The last simple sports car I owned was a 1995 Nissan 240 SX.
It wasn't the prettiest, but it had the basics: rear-wheel drive, a manual transmission, and a low curb weight. At 1,253 kilograms, its 155 horses were enough to be entertaining without threatening my driver's licence.
With the proliferation of front-drive "sporty" cars in the late '90s and 2000s, it seemed for a while that this type of basic, well-balanced sports car was relegated to the history books. But Hyundai surprised us in 2009 with its rear-drive Genesis Coupe, which for 2013 has benefited from significant power increases in both four-cylinder and V-6 versions.
But as nice as the Genesis is, it doesn't quite capture the essence of a basic, one-with-the-driver two-plus-two sports car that has been missing from our market for so long. In truth, my 240 SX didn't capture it either, but it was the closest thing on the market at the time.
But this year, it's different. Witness the new Subaru BRZ, a car that, along with its Scion-branded FR-S twin, finally brings the back-to-basics sports car to the masses. Rear-wheel drive? Check. Two-plus-two seating? Check (but just barely; more on that later). Light weight? At just 1,255 kg, absolutely a check.
In fact, the BRZ weighs only 70 kg more than a Mazda MX-5 (more affectionately known as the Miata), and it was a surprise how much like the MX-5 this new sports car drives. The Genesis, for the sake of comparison, weighs in at a relatively porky 1,525 kilos.
The first thing keen observers will notice is that yes, this is a Subaru, and no, it doesn't have all-wheel drive. Heresy! However, including all-wheel drive would have exacted weight, price and handling penalties that were inconsistent with this car's purpose.
The 2.0-litre Subaru-engineered boxer (horizontally opposed) engine produces 200 hp at 7,000 r.p.m. and 151 lb.-ft. of torque at 6,400 r.p.m. By those numbers, it sounds like an engine one would want to keep on full boil to maximize its potential, but in practice that's not the case. As is typical of Subaru boxers, power delivery is quite linear throughout the rev range, and in fact there's really not much reward for wringing high revs out of the engine. It just gets louder, and Subaru's engines are not exactly known for singing satisfying melodies.
But it's the gearbox that makes the BRZ feel a lot like a Miata. Shifts are a short snick-snick throw between gears, and the gearing itself is such that lots of shifting is required. You can run it through one, two, three and four and feel like you're doing a lot to get it up to speed, only to find you're doing 60 km/h. That may sound like a knock on the car, but for those who really enjoy interacting with the car on a constant basis, it allows a lot more involvement without venturing into illegal-speed territory.
I did try the $1,200 six-speed automatic option as well, but please, for the love of all that is sacred to driving, get the manual. While the market can surely support the paddle-shift slushbox option, it completely negates what makes this car special. A better two-pedal option would be a dual-clutch unit, but developing such a gearbox would likely have been a pricey proposition.
The car rides as you'd expect of a purpose-built sporting machine. There's an intimate connection between driver and road, and very little is filtered out. Body lean is kept to a bare minimum and all the controls are designed to optimize the driving experience.
There are concessions BRZ buyers will have to make, and if you care about such things, then you're likely not the person for whom this car is intended. First, the interior: Despite the high level of equipment, the interior has a low-rent feel to it. Lots of plastic, not much noise insulation and an aftermarket Pioneer head unit that is an ergonomic disaster. If it were me buying this car, that would be the first thing to go.
There are also the tight rear quarters to contend with. This is one of those cars that's a two-plus-two in name only; it's really just a two-seater with a nicely upholstered parcel shelf. You could put people back there in a pinch, but that's exactly what it would feel like to them.
The BRZ starts at $27,295, or within a few hundred bucks of the Genesis Coupe. That tidy sum affords quite a decent level of standard equipment, with things such as automatic xenon headlights, 17-inch alloys, navigation, eight-speaker audio, tilting and telescoping wheel, cloth seats with red accent stitching and aluminum pedals included.
The $2,000 Sport Tech package adds dual-zone automatic climate control, keyless start, leather/Alcantara upholstery, heated front seats, fog lights and a rear deck-lid spoiler. Those goodies don't make the BRZ a better car, but they do strike me as quite the bargain for a modest jump in price.
I'm a big fan of this car and applaud Toyota and Subaru for putting their efforts together to build an affordable sports car that has the look and the drive to put it in a class by itself.
THE SPECS
Engine: 2.0-litre horizontally opposed four-cylinder; direct and port fuel injection
Power: 200 hp @ 7,000 r.p.m.
Torque: 151 lb.-ft. between 6,400 and 6,600 r.p.m.
Transmission: six-speed manual; six-speed automatic optional
Drivetrain: rear-wheel drive
Suspension: MacPherson strut front, double wishbone rear with stabilizer bars
Length: 4,235 mm
Width: 1,775 mm
Height: 1,285 mm
Wheelbase: 2,570 mm
Base price: $27,295
Options: None
Destination: $1,695
Price as tested: $28,990